Canine By Design is a professional dog training company rated as one of the best in the industry. The company offers comprehensive training programs which are customized to fit each client's needs. They offer quality, results-based dog training services that prioritize the pet's comfort and the owner's peace of mind.
The professional dog trainer offers various programs, including puppy training, board, and train, basic and on-leash obedience, aggression training, service and protection dog training, in-home boarding, puppy selection services, and more.
Canine By Design has a dedicated approach to customer service that involves informing and preparing dog owners for a great experience with their canine companions. Their programs emphasize positive reinforcement techniques which entail teaching the owners how to train their dogs on patience, kindness, and consistency.
The dog training company has helped thousands of clients by offering first-rate services. Most of their clients are return customers who bring their other canines for various services, and the company also receives many referrals from happy and satisfied clients.
The company has a team of professional dog trainers who offer exemplary services. They have mastered modern dog training techniques coupled with an unwavering commitment to client satisfaction. Passion for the industry is a key qualification the company considers when hiring and this ensures excellent services. 
Canine By Design offers carefully designed services that help achieve a healthy and balanced relationship between canines and their owners. They have also formed strategic partnerships with related companies for better service delivery.
A happy client gave this review on their services, "Jason and his team are amazing and from the moment he met our dog, he knew exactly what we wanted. Our dog was on the board and train program for 6 weeks and came out better and totally different. On follow-up appointments, he was very helpful as he taught us how to act around the dog. We are grateful and recommend them to anyone looking for a professional dog training program."
Canine By Design was established by Jason Loong the company owner and director of training with the goal of improving the experience of pet owners and their dogs. Jason has over ten years of experience working with all dog breeds as a professional dog sport and behavioral trainer. The expert dog trainer is a professional member of the International Association of Canine Professionals and a certified ACK Canine Good Citizen evaluator.
Canine By Design is located at 3499 N 350 W, Lehi, UT, 84043, US. Clients can call the company at (801)-382-7557 to schedule a consultation and make other inquiries. They can also visit their website to discover more about Canine By Design and for more information on their services.'
Media Contact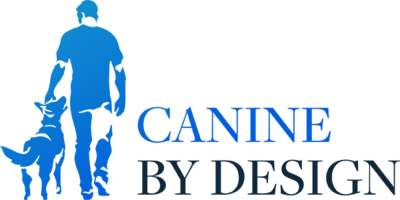 Company Name
Canine By Design
Contact Name
Jason Loong
Phone
(801)-382-7557
Address
3499 N 350 W
City
Lehi
State
UT
Postal Code
84043
Country
United States
Website
https://www.canine-by-design.com/