Warminster, PA – Shenandoah Biotech has announced their new website launch. The company opened its doors in April of 2006 and has since then continued to support the academic and industrial scientific research communities with superior quality and affordable recombinant cytokines and other products. As a company that is made up of dedicated scientists, the team works every day to ensure that their clients get the best products backed by years of combined experience in recombinant protein development and production.
With quality recombinant products available, Shenandoah Biotech has launched their new website to aid accessibility to those products. Now, customers and clients can visit their newly launched website to gain information about the many recombinant products they offer, order online, and even contact the team for inquiries.
"Our team of scientists and support staff comes from a diverse set of backgrounds, including general biology, biotechnology, molecular biology, developmental biology, and biomedical science. We are a passionate group – curious to our cores, and eager to help you advance your scientific investigations. We understand your science. When you call with questions or specific requests, you will communicate directly with someone who has the answers you need. Our long list of satisfied customers work in fields ranging from cancer and stem cell research to diabetes, immunology, and infectious diseases," said the company's spokesperson.
Shenandoah Biotech is fully in charge of its prices and pricing structure, thus allowing them to offer products at affordable rates to their customers. They have an in-house quality standard and supply system that ensures that customers are satisfied with the quality of products delivered at all times. Currently serving many clients in the academic and industrial scientific communities, Shenandoah Biotech provides them access to a variety of products like chemokines, cytokines, and growth factors. 
Researchers can also explore their various protein bundles, which provide convenient ordering with huge cost savings of about 20% on each purchase. The different available protein bundles include the Human DIPG/ Glioma Culture Media Protein Bundle (EGF, FGF-basic 154, PDGF AA, PDGF-BB), Human Hematopoietic Progenitor Cell Expansion Protein Bundle (SCF, FLT-3 Ligand, IL-6, IL-3), Human Hematopoietic Stem Cell Expansion Protein Bundle (SCF, TPO, FLT-3 Ligand), Human Monocyte/DC Protein Bundle (GM-CSF/IL-4), and others.
Clients can also explore the different growth factors offered, including Canine IL-2, Canine GM-CSF (Animal-Free), Equine VEGF-165, Equine PDGF-BB, Human Amphiregulin, Human beta-NGF, Human BDNF, Human/Mouse TGF-beta 3 (lyophilized), and more. Browse their antibodies product and explore the company's website to find out more about Shenandoah Biotech.
Shenandoah Biotech is located at 103 Steam Whistle Drive, Warminster, PA, 18947, US, and can be reached via phone at 215-672-7550. For more information, visit their newly launched website.
Media Contact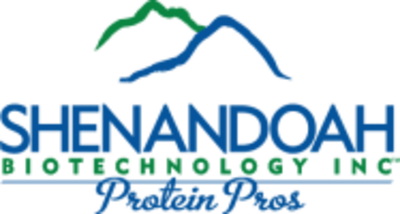 Company Name
Shenandoah Biotech
Contact Name
Pamela DeLacy
Phone
215-672-7550
Address
103 Steam Whistle Drive
City
Warminster
State
PA
Postal Code
18947
Country
United States
Website
https://www.shenandoah-bt.com/