Austin, TX – Buying or selling a home can be a complicated and stressful process – but it doesn't have to be. With a little preparation and the help of a knowledgeable real estate agent, prospective buyers and sellers of property can make the experience much smoother.
Homes by Ardor is a real estate company that was founded with the mission of streamlining the process of buying and selling property so that people can enjoy more time with family, friends, and work. The company recently launched a new website to help clients buy and sell property in one place. The website is easy to use and provides a wealth of information on each property, including photos, location, real estate market in the area, climate, history, and more.
With its new website launch, Homes By Ardor is poised to become the go-to destination for all of its clients' real estate needs. Their new website offers a variety of features that makes it easy to find the perfect home. The website has innovative search tools at the top of the page that makes it easy to find properties in a specific location. It provides all of the information that clients need to make informed decisions about their homes.
In addition, this great resource has a blog that provides tips for buying and selling homes. The blog is written by experts in the real estate industry and offers valuable advice for those who are looking to buy or sell a home. It also includes other forums that homebuyers can use to ask questions and learn more about the process.
Homes by Ardor provides the fastest and easy way to buy and sell homes. The company has a wide range of properties across the country, ranging from apartments, high-value villas, residential land, flats, farms, investment properties, and more. The process of buying and selling with this company is stress-free. Clients can skip all the hassle and get a fair price for their homes in just a day or less.
The team of real estate agents at Homes by Ardor is perfect for those looking to get the best possible price on a property. These trusted agents have a wealth of knowledge in the property market and will go the extra mile to make sure their clients get the best deal. They also offer a unique sell and buy service where they buy homes and sell them in one go. This is an invaluable service for anyone who is looking to move quickly as it takes all the stress and hassles out of the process.
Homes by Ardor is located at 9600 Great Hills Trl, Ste 150W, Austin, TX, 78759, US. To buy or sell real estate property, contact their team at (530) 554-2330. For more information regarding the services offered, visit the company's website.
Media Contact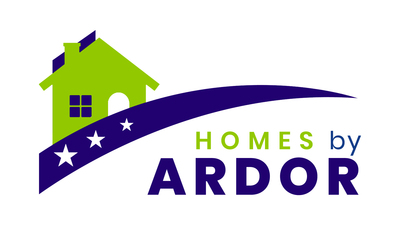 Company Name
Homes by Ardor
Contact Name
Tomás Fonseca
Phone
(530) 554-2330
Address
9600 Great Hills Trl, Ste 150W
City
Austin
State
TX
Postal Code
78759
Country
United States
Website
https://homesbyardor.com/