Catonsville, MD – New Era Wellness, LLC is an established health center famous in and around Catonsville, Maryland, for its procedures aimed at helping its patients through effective treatment. The center offers scientific and medically approved marijuana recommendations proven to effectively help people suffering from stubborn health conditions such as wasting syndrome, anorexia, and cachexia. The doctors at New Era Wellness,LLC are also qualified to offer medical marijuana recommendations for conditions like seizures, severe nausea, chronic and severe pain, glaucoma, muscle infections such as spasms, and PTSD.
The medical marijuana professionals at the center work by following a well-curated recommendation plan that starts with a Maryland Medical Cannabis Patient Identification Card (MMCC ID). Medical documentation items such as these medical cannabis cards are required to ascertain a patient's qualification according to the medical marijuana recommendation regulations. Patients should be 18 years and above and prove to have a condition that qualifies for the treatment for eligibility.
Patients searching for Catonsville medical marijuana doctors should keep the following guidelines in mind for a smooth experience:
Medical Marijuana registration is valid for two years from the date a patient obtains their MMCC ID card
Certification expires when not used to buy cannabis for about 120 days from the day it was issued
Patients are mandatorily required to register with the MMCC and have an active certification to be eligible to buy cannabis
Apart from medical marijuana, New Era Wellness, LLC center offers primary care services to semi and homebound patients. People suffering from impairment require qualified and trustworthy home services, and New Era Wellness, LLC strives to provide the best services for every homecare need. The company's goal has been to become the best primary care provider managing chronic diseases and concerns of every semi or homebound patient. The company is looking to lower emergency room visits, reduce hospital admissions, and promote community-based living that is affordable and perfect for patients' privacy and more.
Medical marijuana contains over 100 different chemicals collectively called cannabinoids, and each induces a different effect. The main components used for medicinal purposes are delta-9-tetrahydrocannabinol (THC) and cannabidiol (CBD). Medical marijuana's cannabinoids work to help a patient increase their appetite, reduce pain, and more.
Patients can take medical marijuana in different ways based on their condition and preferences. Some of the ways to take the medication are smoking it, inhaling it through a device known as a vaporizer (vaping), and applying it onto the skin in the forms of creams, lotions, and oils.
Get the best medical marijuana recommendation from New Era Wellness, LLC's qualified doctors at 5411 Old Frederick Rd Suite 2, Catonsville, MD 21229. Contact them via +1 (410) 775-6394 or find more about their services on their website.
Media Contact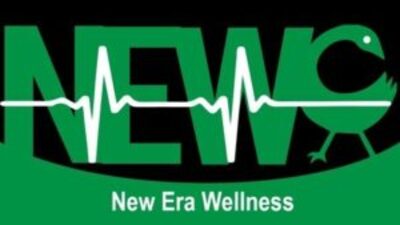 Company Name
New Era Wellness, LLC
Contact Name
Myrtis Davis
Phone
+1 (410) 775-6394
Address
5411 Old Frederick Rd Suite 2
City
Catonsville
State
MD
Country
United States
Website
https://www.newerawellnesshealth.com/