The histocompatibility antigens of both humans and various mammals are complex, but play an important role in many ways. The antigens that cause acute and rapid rejection are usually referred to as major histocompatibility antigens (MHAs); conversely, they are known as minor histocompatibility antigens (MiHAs), which highly deserve deeper research especially in the alloimmune response after human leukocyte antigen-matched solid organ and stem cell transplantation (SCT).
Creative Biolabs value the unleashed potential of MiHA, and has launched a new product & service line, especially for MiHA research related to graft rejection, graft-versus-host disease (GvHD), and therapeutic graft-versus-tumor (GVT) in SCT, etc.
The display platform at Creative Biolabs is assembled with the phage display service and the single-chain minor histocompatibility complexes (SC-MiHC), allowing the presentation of large peptide and protein libraries on the surface of filamentous phage, for the further selection. The display service is fully customized to meet the special demands of clients' MiHA research, and a scientist team will follow up from the project design to the delivery of the final report. 
In addition, Creative Biolabs also introduces related products, covering customized MiHA (Peptide), MiHC (MiHA/MHC Complex), AnMi (MiHA Antibody), cMine (cDNA Clone), and CMi-T (MiHA CAR Molecule). For these products, all the parameters are requestable, including but not limited to the concentration, the endotoxin, the size, and the tags.
"From regulatory expertise to a comprehensive portfolio of services and products, from discovery to manufacturing, you'll find everything you need to make your MiHA research a reality," as introduced by a scientist at Creative Biolabs, "we know that what scientists do every day is complicated and challenging, so we executed every strategy to help our clients streamline the workflow, improve lab's efficiency, get more data, and save valuable research time to discovery. We aspire to be a company that is easy for you to work with."
For more information about the services and products, please visit the official website https://allogo.creative-biolabs.com/.
About Creative Biolabs
Creative Biolabs is a life-science company that supplies biotech products and services for early drug discovery and development, including various phage display libraries such as pre-made libraries, phage display services, antibody sequencing, and antibody humanization. Based on the display platform combining the phage display service with the single-chain minor histocompatibility complexes (SC-MiHC), Creative Biolabs provides presenting vesicle services and AI-assistant minor histocompatibility antigens (MiHA)/MiHC-related services.
Media Contact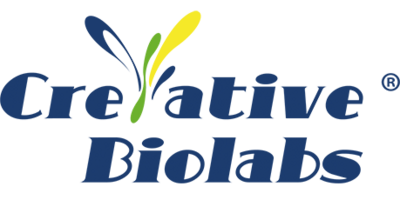 Company Name
Creative Biolabs
Contact Name
Candy Swift
State
New York
Country
United States
Website
https://allogo.creative-biolabs.com/