Forest Lake, Minnesota – Pro Care Companies has grown to be one of the leaders in providing landscaping solutions. This locally-owned and operated company has attained this position by consistently offering quality services by enabling homes and businesses to achieve their landscape objectives, including functionality and aesthetics.
During his high school years, Ben Plautz, Pro Care Companies' founder and owner, was involved in the Future Farmers of America organization and enrolled at Anoka Technical College for the horticulture and landscape program. This better positions his company to offer professional and certified services.
"Founded on the principles of honesty and professionalism, we aim to creatively design & construct your dream landscape & outdoor space to above industry standards, allowing you to enjoy the great outdoors from the comfort of your own home." Pro Care Companies' representative noted.
Pro Care Companies offers landscape designs for newly constructed properties or clients looking forward to enhancing their landscape. They first assess and measure the proposed area and provide consultation to present different design options or work with established plans. A team of experts, who offer years of combined experience, conducts these services.
Another landscape service offered is landscape grading, where the team addresses uneven lawns by developing a convenient slope and conducting preparation for irrigation or installing landscape beds. Pro Care Companies provides landscape removal for aging yards, flooding landscapes, eroding slopes, etc. This company is also a retaining wall builder in Forest Lake, MN, reducing erosion and enhancing a property's look. They also construct paver patios along with outdoor kitchens and living spaces that can be customized with countless add-ons to make an outdoor space truly unique.
This team offers mulch installations with various color options, like dark and light brown, natural, and more, to enhance vegetation colors and reduce landscape bed maintenance and decorative rock and landscape edging. Specialists at Pro Care Companies offer lighting services, including pathway illumination, accent lighting, and built-in paver lighting. They offer landscape drainage solutions, including installations of French Drains, drain tile, and downspout extensions.
In addition, this landscaping Forest Lake MN team is knowledgeable in various local trees and shrubs, thus making Forest Lake's landscapes blossom throughout the seasons. They install deciduous shrubs, evergreen shrubs, perennial flowering shrubs, ornamental grasses, deciduous and evergreen trees, and ornamental potted trees. Pro Care Companies utilizes a unique pump system for hydroseeding applications, retaining moisture for faster grass sprout.
The pros of choosing this company are that their services increase a property's aesthetics, making it easier for homes and businesses to attract family, friends, and clients. They also boost a property's market value and attract prospective buyers.
Pro Care Companies is located at 6485 184th St N, Forest Lake, Minnesota 55025, USA. Contact them by calling (651) 401-7461 to schedule a service. Visit the company's website to learn more about the services offered.
Media Contact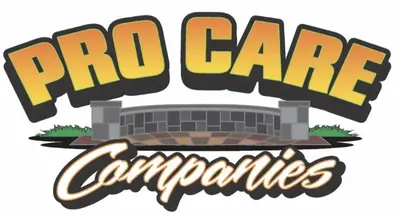 Company Name
Pro Care Companies
Contact Name
Ben Plautz
Phone
(651) 401-7461
Address
6485 184th St N
City
Forest Lake
State
Minnesota
Postal Code
55025
Country
United States
Website
https://www.procarecompaniesinc.com/