Torrance, CALIFORNIA – SecureSpace Self Storage's Class A facility is located at 722 W 220th St, Torrance, California. The storage rental service can be found between the Harbor-UCLA Medical Center and I-110, only 10 miles southeast of the Los Angeles International Airport (LAX).
The SecureSpace team answers some of Torrance CA's most common self-storage questions below:
Q: What self-storage units are offered at SecureSpace Torrance, and to whom does it cater?
A: SecureSpace Torrance offers 71,000 square feet of climate-controlled self-storage space with units ranging from 5'x10' to 10'x15'. The 3-story facility's spacious parking area has enough room for car storage, boat storage, and RV storage, ideal for those moving in and out of the city. With excellent exposure to the Harbor Freeway's 270,000 vehicles per day, SecureSpace Torrance's location is expected to draw customers in need of top-notch yet cheap mini storage and self-storage options from the cities of Walteria, Chatelaine, Southwood, Pacific South Bay, Summerwind, La Terraza, Riviera, and West Torrance.
Q: What amenities are available?
A: SecureSpace Torrance's leasing offices are equipped with the latest amenities. Workspaces come with free WiFi access, and convenient packing supplies are available as well.
Q: What are the facility's access hours?
A: Customers can move in and out of the facility every day from 6:00 am to 10:00 pm. 
Q: How can customers know what self-storage unit size fits their needs?
A: A self-storage unit size calculator is available on the homepage at SecureSpace.com. The size calculator gives customers an idea of how much can fit into SecureSpace Torrance self-storage units with visual animations and living space sizes.
Q: What payment options are available?
A: SecureSpace Torrance accepts online payments, cash, or check. All major credit cards are accepted. 
Q: What safety precautions are in place in light of COVID-19?
A: To ensure team and customer safety, SecureSpace Torrance has a contact-free move-in option at SecureSpace.com. Customers can virtually tour the facility, make a reservation, rent a unit, and pay their bill online – all without being on-site.
"A 5-star storage facility, a unicorn among its kind. If you've been storing your belongings for any length of time, you know to not expect too much. You simply hope the rats don't dig through your boxes too much or that your stuff won't get stolen altogether, and you plan to bathe yourself in bleach after you've moved in or out. Not at this one. SecureSpace is brand new, surprisingly clean (that includes their restrooms!), and has security measures that actually work. The staff is very helpful and friendly, and the storage units are exactly like they advertise. We are quite a distance away from the storage in Torrance, but it's so worth the drive," said customer Eline Millenar.
The site was acquired in 2019 and developed into a world-class self-storage facility by InSite Property Group, the parent company of SecureSpace. 
InSite Partner Paul Brown said, "We regularly drive the 110 and jumped at the chance to build a beautiful new storage facility when we saw this location for sale. This is hands down the nicest facility in the local area, and we invite you to come and see the difference at SecureSpace Torrance. You can visit us in person or go to SecureSpace.com to learn more."
The coastal city of Torrance offers more than a mile of Pacific Ocean beach, over 400 restaurants, and 2.5 million square feet of shopping. Sitting halfway between Los Angeles and Orange County, the eighth largest city of Los Angeles County is home to almost 150,000 residents.
Customers can reserve their own secure space by visiting SecureSpace.com.
About SecureSpace Self Storage
Based in Torrance, California, the SecureSpace team's dedication is to provide you with a hassle-free self-storage experience. All facilities offer the latest amenities for securing customer belongings. Please visit SecureSpace.com to make a reservation or to learn more today.
About InSite Property Group
Based in Torrance, California, InSite Property Group is the parent corporation of SecureSpace Self Storage.
As a vertically integrated self-storage owner, developer, and manager, InSite Property Group currently has over 40 stores operating and under construction. Please visit InsitePG.com to learn more.
Media Contact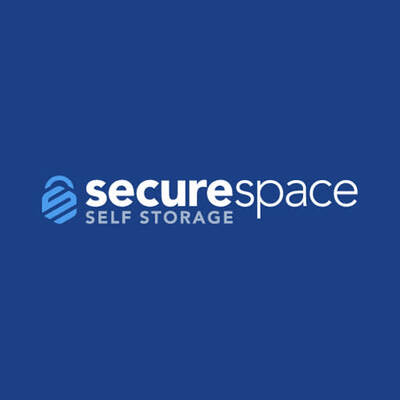 Company Name
SecureSpace Self Storage (Torrance, CA)
Contact Name
Christian Espinal – Marketing Director
Phone
(310) 982-2932
Address
722 W 220th St
City
Torrance
State
CA
Country
United States
Website
https://securespace.com/storage-units/ca/torrance-self-storage/722-w-220th-st-torrance-ca-90502